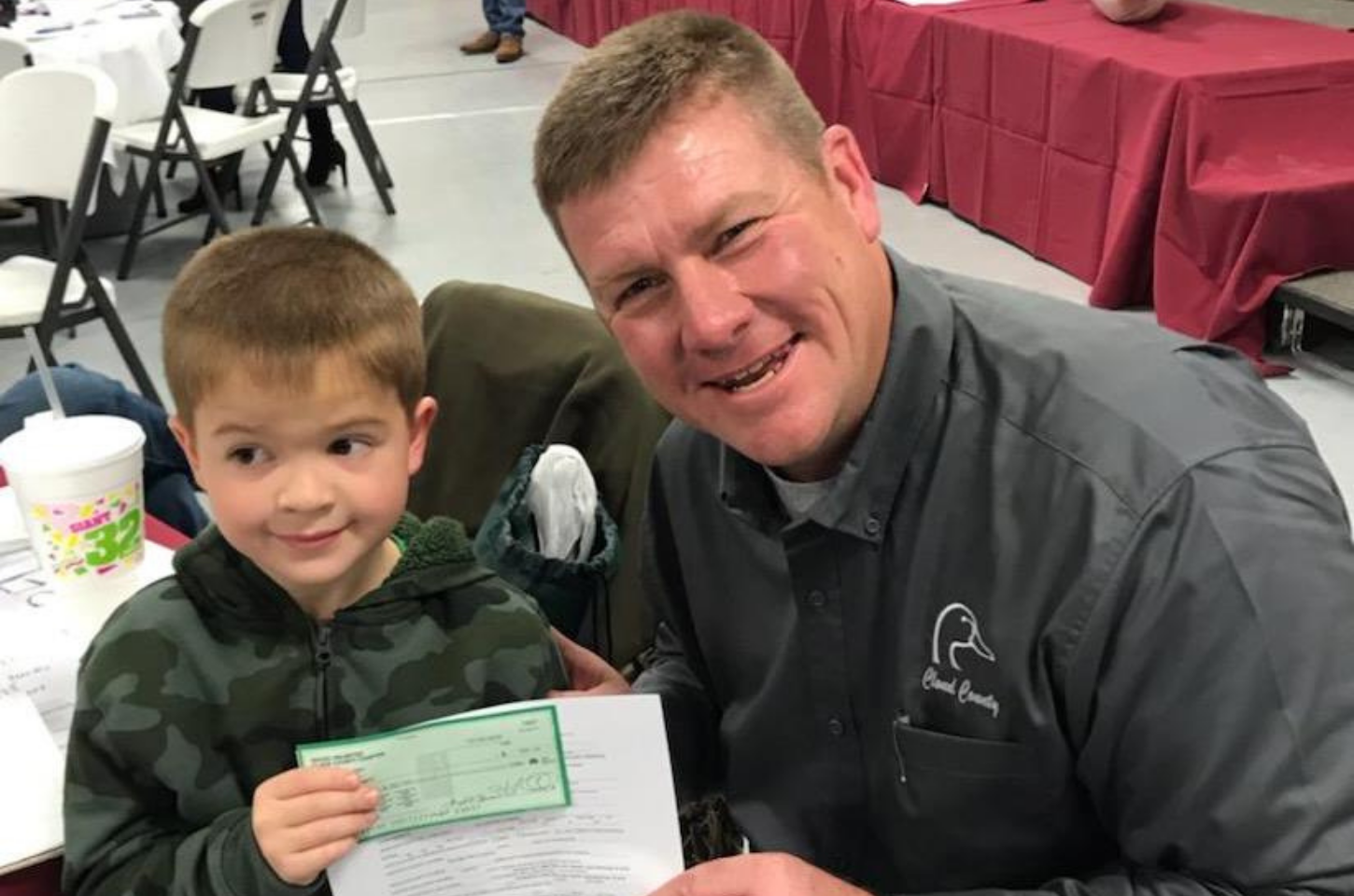 Boy Wins Lifetime Hunting License
Ducks Unlimited was awarded a $500 grant from the Seize the Moment Fund to purchase a lifetime hunting/fishing license from the Kansas Department of Wildlife and Parks to give away to a youth recipient at their annual conservation banquet. This year, the license was given away to Quentin Affolter, age 6, of Clifton, KS.
Their goal with giving away the license is to promote the outdoors and pass along that tradition to a younger generation.
"This grant assists our group in promoting the benefits of the outdoors to youth attendees and is vital in continuing our mission of wildlife habitat conservation," said Josh Meyer, chairman of the Cloud County chapter. "It allows our group to consistently get young people to attend our event and become interested in spending outdoors, as well as the and the importance that volunteering has on our communities."
Since implementing this program, the local chapter has seen an increase in youth volunteers from older winners with youth licenses.