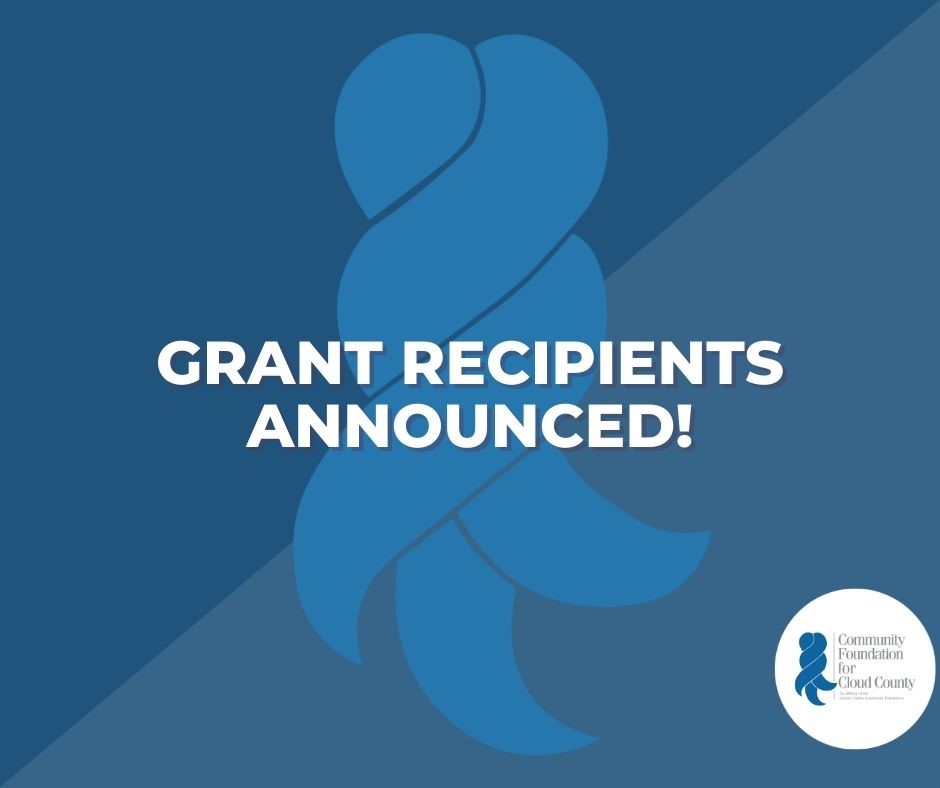 Community foundation announces recent grant recipients
Community foundation announces recent grant recipients
CONCORDIA, Kan.— The Community Foundation for Cloud County recently awarded grants to five area organizations. In May, grants were funded through the community foundation's Dane G. Hansen Community Grant Fund, the Impact Fund for Cloud County, the Gelvin-Ingersoll Medical Education Fund the Kansas Health Foundation Fund, and the Cloud County Public Health Fund.
The following organizations received funding for charitable projects to benefit Cloud County:
Cloud County Community College Foundation, $25,000 to install synthetic turf on the baseball infield of Doyen Field at the Concordia Sports Complex.
First United Methodist Church, $2,250 to make layettes sets for newborns in Cloud County.
Smoky Hills Public Television, $500 for Literacy Leadership for Cloud County Children.
The Community Foundation for Cloud County accepts online grant applications year-round and awards grants monthly. Complete funding criteria and the grant application are available at http://communityfoundationforcloudcounty.org/search-apply-for-a-grant.