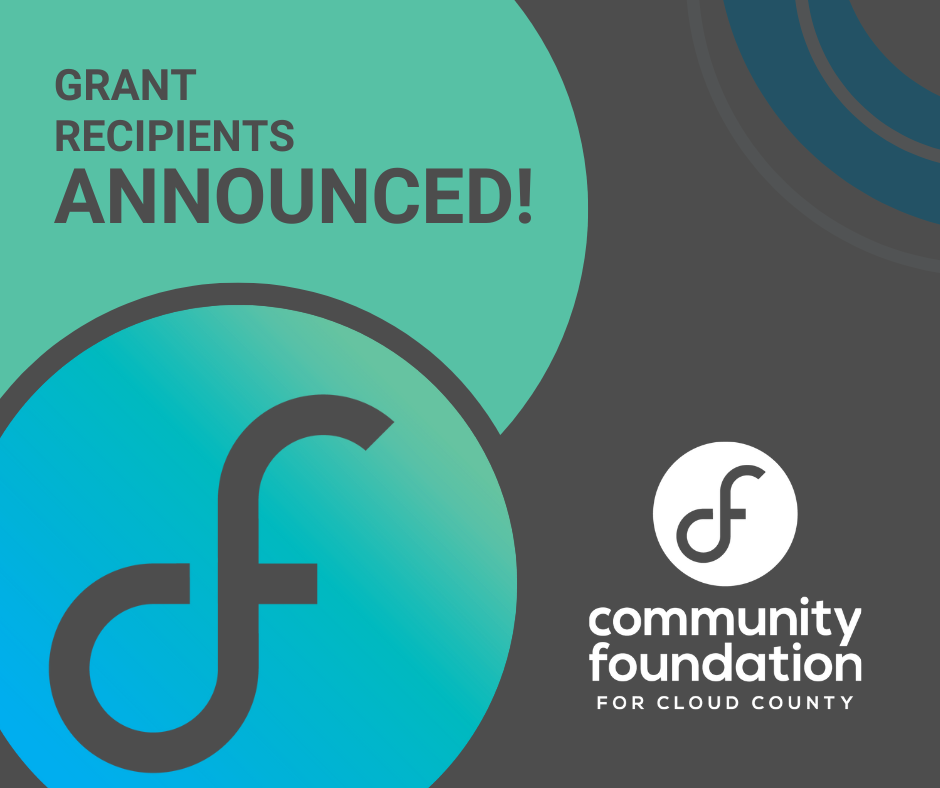 May Grant Recipients Announced
CONCORDIA, Kan.— The Community Foundation for Cloud County recently awarded grants to three area organizations. The May grants were funded through the Impact Fund for Cloud County, the Youth Activity Fund, the Cloud County Public Health Fund, the Seize the Moment Fund and the Gelvin-Ingersoll Medical Education Fund.
The Cloud County Health Center, Inc. received $3,621.95 for the North Central Kansas Medical Center Pelvic Floor Rehabilitation Initiative, USD 333 received $1,228.24 for Project SEARCH, and USD 333 received $5,000 for Cloud County Preschools Resource Materials.
CFCC continues to award monthly grants to help fund charitable projects to benefit Cloud County.
The Community Foundation for Cloud County accepts online grant applications year-round and awards grants monthly. Complete funding criteria and the grant application are available at http://communityfoundationforcloudcounty.org/search-apply-for-a-grant.