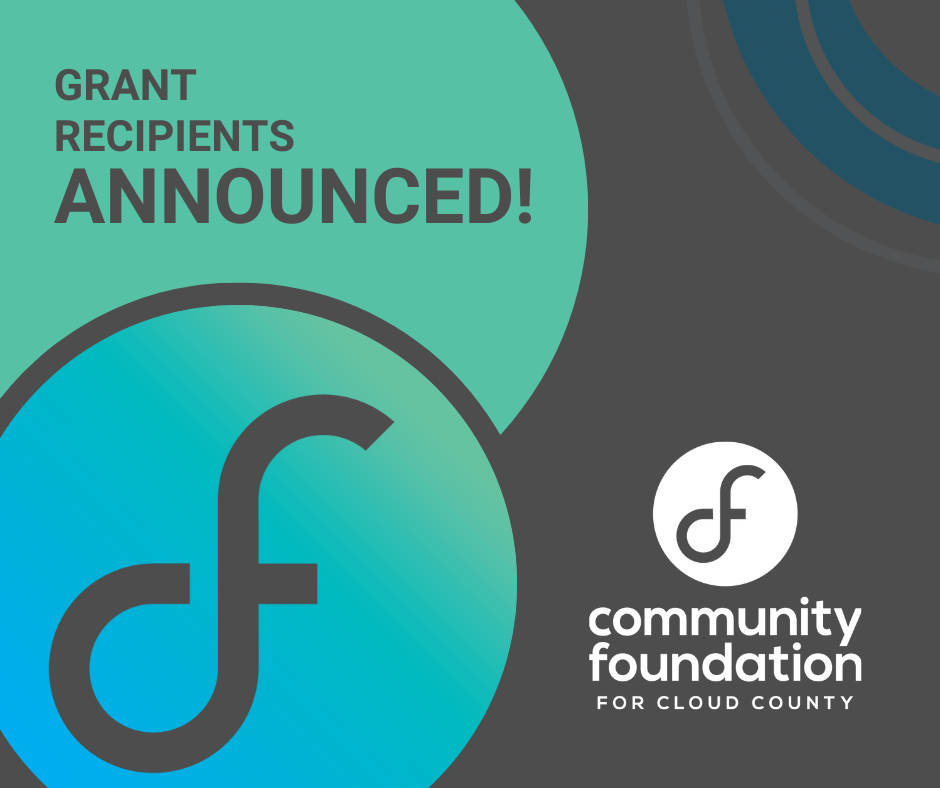 January Grant Recipients Announced
CONCORDIA, Kan.— The Community Foundation for Cloud County recently awarded grants to four area organizations. The January grants were funded through the Dane G. Hansen Community Grant Fund, the Kansas Health Foundation Fund, the Seize the Moment Fund, and the Youth Activity Fund.
Pawnee Mental Health Services, Inc. received $400 for the Providing Accessibility and Health to Pawnee Clients and Concordia Community Members project, Sunset Home, Inc. received $5,000 for Furnishings for the New Sunset Home Childcare Center (Intergenerational Programming – Phase I) project, Concordia Wesleyan Church received $750 for the Community Easter Egg Hunt, and the City of Miltonvale  received $5,489.64 for Communication Radios for the Miltonvale Ambulance Service.
CFCC continues to award monthly grants to help fund charitable projects to benefit Cloud County.
The Community Foundation for Cloud County accepts online grant applications year-round and awards grants monthly. Complete funding criteria and the grant application are available at http://communityfoundationforcloudcounty.org/search-apply-for-a-grant.