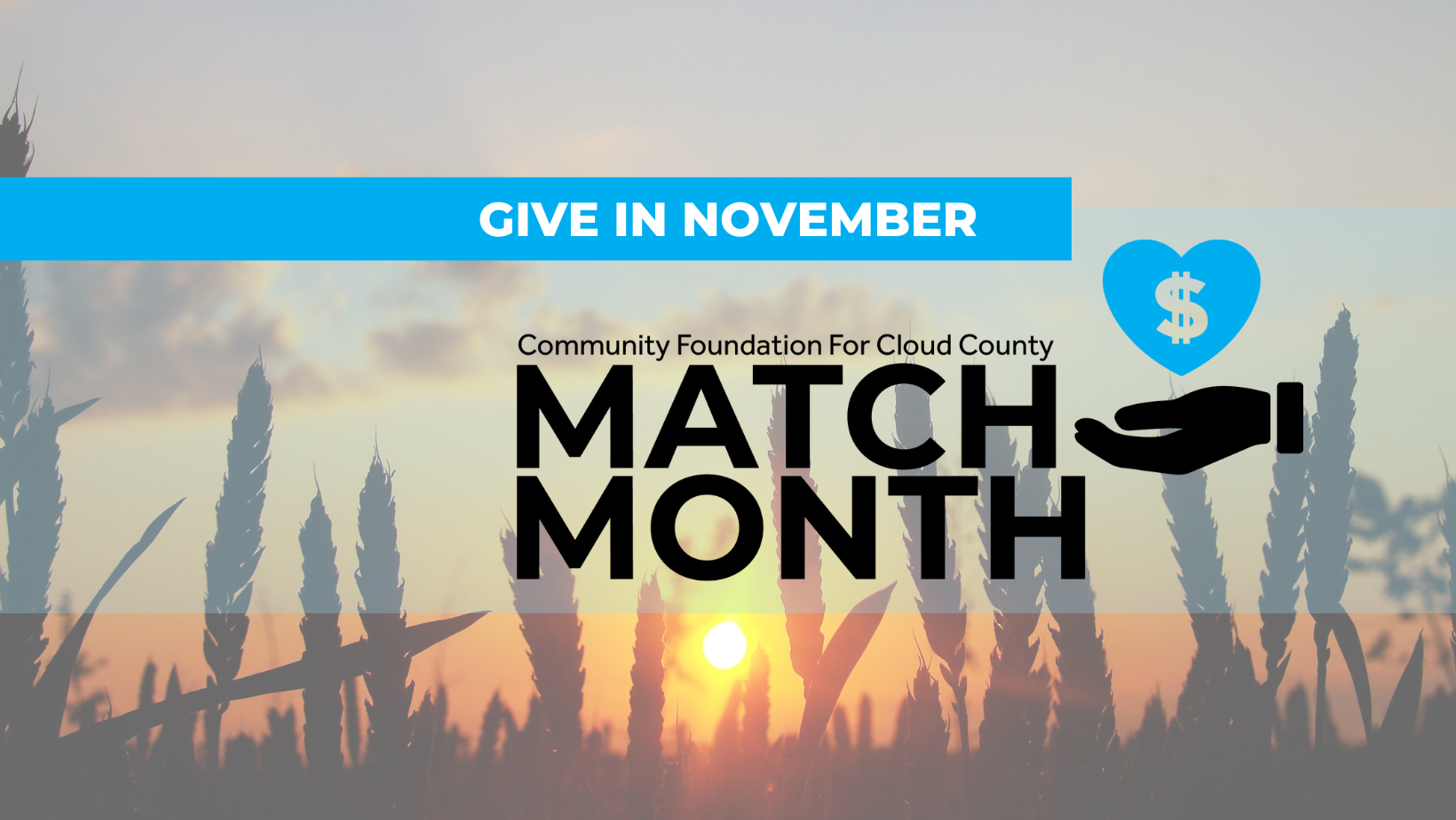 Gifts to the community foundation are worth more in November
CONCORDIA, Kan.— Cloud County could earn additional dollars for charitable grants in the community through a county-wide Match Month gift matching campaign.
In November, the Dane G. Hansen Foundation will match all public gifts to the Impact Fund for Cloud County at the Community Foundation for Cloud County, up to $50,000. The Impact Fund for Cloud County is an unrestricted community grant fund that supports projects and programs focused on improving quality of life in Cloud County. New this year, the Hansen Foundation will also increase the additional match – up to $45,000 for a permanent operating endowment and up to $5,000 for immediate administrative needs. That means that community foundations that raise the full $50,000 for the permanent grant fund will receive a 200% match!
All donations are tax-deductible. Gifts can be mailed to Community Foundation for Cloud County, P.O. Box 213, Concordia, KS 66901-0213. Donations must be received by November 30. For online donations head over to  https://bit.ly/CFCCMatchMonth
Learn more at https://communityfoundationforcloudcounty.org/.