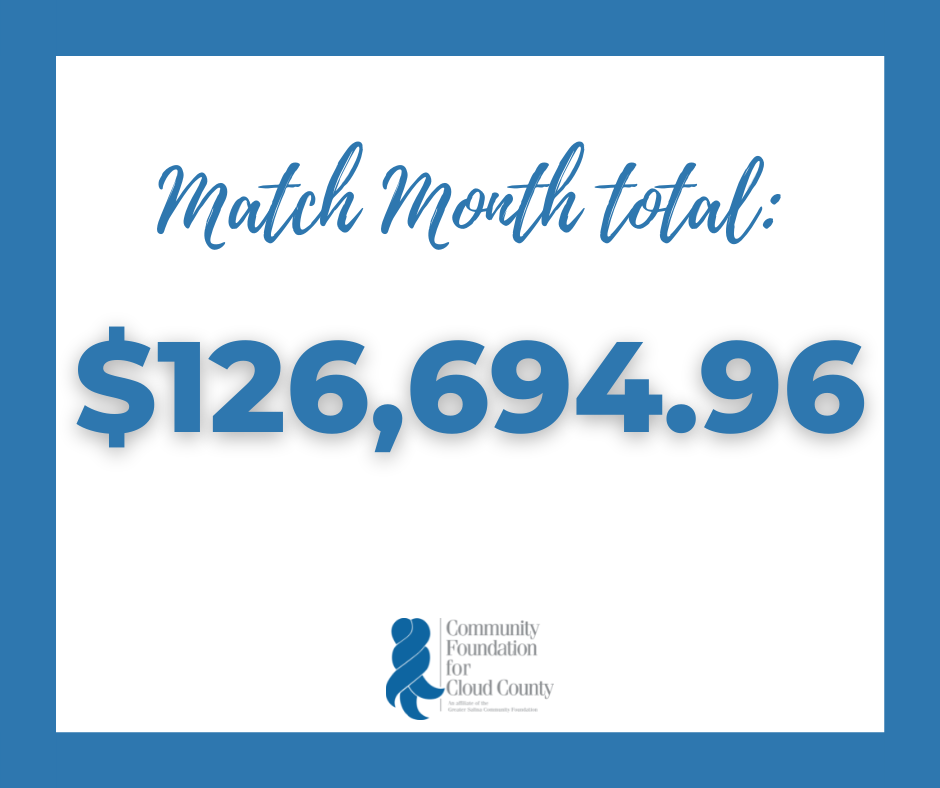 Community foundation exceeds Match Month goal
CONCORDIA, Kan.— In November, the Community Foundation for Cloud County had an opportunity to receive matching funds from the Dane G. Hansen Foundation during what is considered 'Match Month'.
The foundation is excited to announce that it raised a total of $51,694.96 during their November Match Month. With the $75,000 match from Dane G. Hansen, this will result in $126,694.96 to be invested permanently in endowments that support local area grant-making for schools, the arts, parks, economic development, public health, the administration of the foundation and more.
"I'm very excited for the residents in Cloud County, said Lisa Newman, Greater Salina Community Foundation's Director of Regional Affiliates. "Special thanks to the donors and the Hansen Foundation for a successful Match Month this year. The donations and match amount are an incredible investment and help make so many community projects possible."