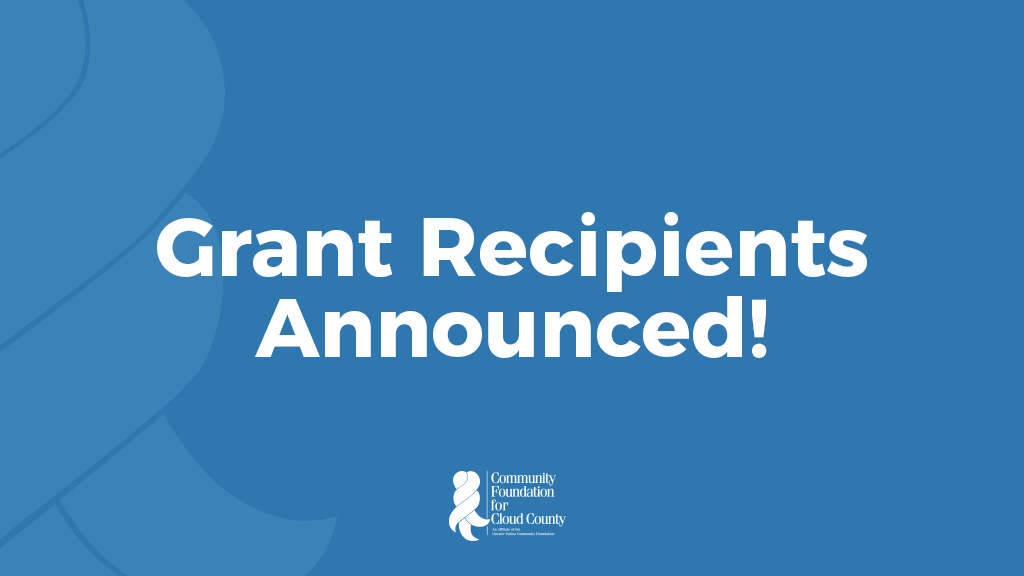 CONCORDIA, Kan.— The Community Foundation for Cloud County recently awarded grants to five area organizations. In April, grants were funded through the community foundation's Dane G. Hansen Community Grant Fund, Seize the Moment Fund, Kansas Health Foundation Fund for Cloud County, Cloud County Public Health Fund, and Gelvin-Ingersoll Medical Education Fund.

The following organizations received funding for charitable projects to benefit Cloud County:

Cloud County Health Center Foundation, $12,500 to assist with the cost of an MRI suite in the new hospital.
POW Camp Concordia Preservation Society, $2,500 to purchase new signage for the POW Camp.
City of Concordia, $6,500 for funding to complete Heritage Trail historic information and milage makers signage.
Catholic Charities of Northern Kansas, $5,000 to help in support of their Mobile Outreach Care for Cloud County residents.
North Central Kansas Saddle Club, $5,000 for support of their lightning project.

The Community Foundation for Cloud County accepts online grant applications year-round and awards grants monthly.