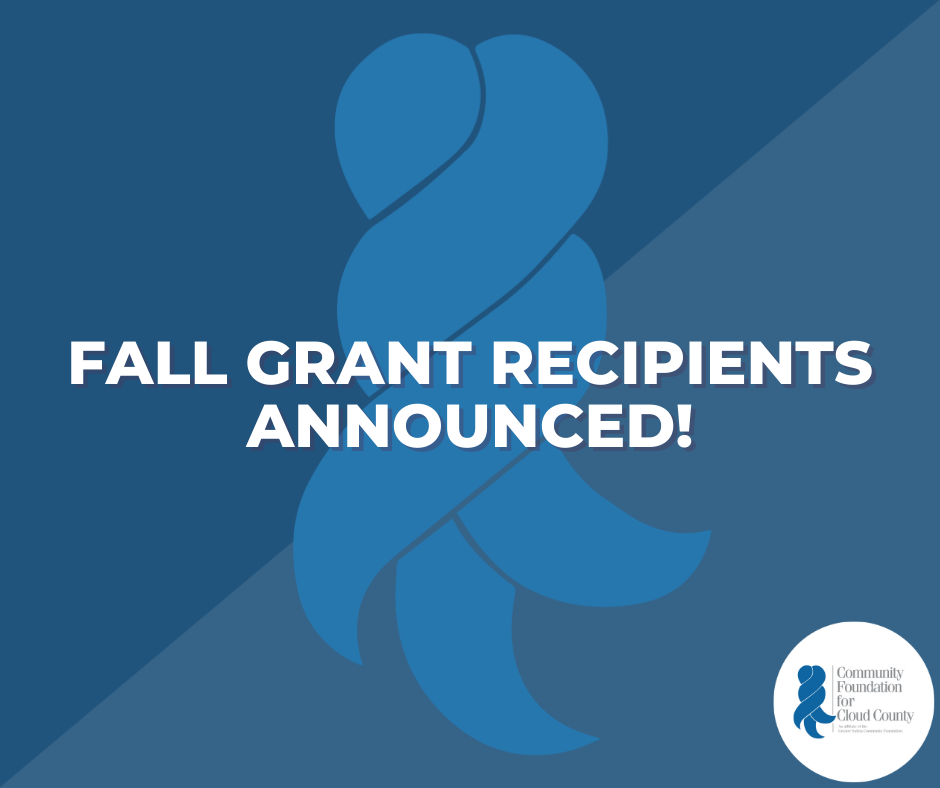 Community foundation announces grant awards
CONCORDIA, Kan.— The Community Foundation for Cloud County recently awarded grants to two area organizations. In September, grants were funded through the community foundation's Dane G. Hansen Community Grant Fund and the Youth Activity Fund.
The following organizations received funding for charitable projects to benefit Cloud County:
USD 333, $1,271 to fund bringing the Reality U program that helps students gain important financial literacy knowledge to 8th, 10th and 11th grade classes.
Concordia Rotary Club, $1,600 to help fund partnering with CloudCorp, a local economic development corporation, to develop and host Cloud County and Concordia's first Youth Entrepreneurship Challenge.
The Community Foundation for Cloud County accepts online grant applications year-round and awards grants monthly. Complete funding criteria and the grant application are available at http://communityfoundationforcloudcounty.org/search-apply-for-a-grant.